I have been using the services of SuperHelp for my Superfund for many years now and at all times I have found the staff courteous, extremely capable in the discharge of their duties and their turn-around time is excellent. Their fees are very reasonable given the quality of service. Quality of service is important, for a self-managed superfund can be challenging at times particularly meeting compliance requirements. I would have no hesitation in recommending them, as I regularly do with colleagues and friends.
I wanted to say a big "Thank You" to you and all the staff who helped with this year's return. Given the fact that we are so far removed by distance, I found your systems and procedures easy to use and follow. In fact, I think it was even easier than in previous years with some of the accounting firms I used. I just wish that I found you guys earlier – it certainly took the hassle out. I found your final report clear, accurate and well presented.
Due to poor accounting help, we had real problems with our super fund. We had not put in any statutory returns for four years, and had few accounting records. SuperHelp were great in helping us put together everything we needed and managing lodgements for us. Within 12 months, our super fund was 'up to date'. We found SuperHelp easy to deal with, very helpful and very cost efficient. We would never go back to an accountant, and would recommend SuperHelp to anyone with a DIY Super Fund.
SuperHelp has been auditing the accounts of the Smith Family retirement Fund for around 3 years and I have found them efficient and helpful in my dealings with them. When requesting assistance they have responded promptly and courteously on all occasions.
May I take this opportunity to thank you, and your colleagues, for looking after my small fund in a very friendly and professional manner.
I have dealt with SuperHelp for some years for the tax return and audit of my SMSF and have found them to be accurate, efficient and competitive with their fees and charges. I appreciate the way they are flexible in regard to the format that I chose to manage my fund, i.e. ledger book and paper receipts.
I found it very hard to find somebody to do my SMSF tax return at a reasonable price. Not only do SuperHelp provide a very cost effective service, I have been very impressed with their speed and efficiency. Although they are based on the other side of the country, everything is handled easily by mail or email. I can thoroughly recommend them for anybody who needs their SMSF tax returns produced without dramas and at a very competitive price.
My partner and I started our self managed super fund four years ago. We don't have a lot of super saved up so, other than one real estate property and a few shares, we have very few accounts.
So, after feeling ripped off by two different accountants charging rather large fees to prepare our tax return and audit our accounts two years in a row, we really thought maybe we had done the wrong thing going out on our own as a lot of our money was going on these fees. I shopped around but the fees all seemed high for the amount of work involved.
And then I found a SuperHelp ad in an investment magazine and they are terrific! Efficient; fast; helpful; AND very reasonably priced.
I have recommended them to another friend who also has a self managed super fund and he too was paying huge fees for his accounting. Now he has switched to SuperHelp as well and tells me he is very happy with the service … AND I got a spotters fee as well!
Thank you SuperHelp!
Book Your Free SMSF Consultation
Book your free consultation with me to find out if SMSF is right for you. If you have any other questions, we are happy to help!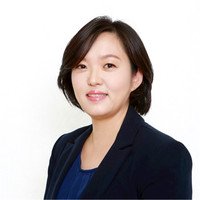 Why is SMSF Set up so affordable at SuperHelp?
SuperHelp has been servicing the SMSF market for over 15 years. We pride ourselves on being able to provide an affordable SMSF service without compromising on quality. One of these services is to provide new members with setting up their SMSF at an affordable fee when they use our award winning service.
Do I need to use a specific bank, broker or provider?
Unlike other SMSF administrators and accountants we do not restrict you to what bank, broker or service provider you use. We are independent and do not take any commissions from other parties so that our clients can invest their super where they please.
How long has SuperHelp been around for?
SuperHelp have been around since 2002 - so over 15 years! While new SMSF administrators have come and gone, we are still around!
Do you offer any other SMSF services?
Yes we do! You can see a full list of SMSF services on our services page.
Contact Us
SuperHelp is located in Macquarie Park, NSW however we work with clients all around Australia.
PO Box 1906 Macquarie Centre NSW 2113
M-F: 9am-5pm, S-S: Closed