Superannuation Withdrawal Tax – What You Need To Know
Nobody enjoys it much, but paying tax is a necessary thing. And it is the same with your superannuation. When you withdraw your superannuation you will more than likely need to pay tax on the payments you receive, however, the amount of tax you pay will be dependent on a number of things. Let's take a look at the way tax on super is worked out.
Three major elements will affect the tax you pay on your superannuation withdrawals, and they are:
What your preservation age is
Whether the money in your superannuation account is taxable or tax-free – and its likely to be a mixture of both
Whether you choose to receive your payments in a lump sum or as an income stream

Superannuation Tax-free withdrawal

As mentioned above, your superannuation fund is likely to be made up of part taxable elements and part tax-free elements. Contributions made to your fund on which you have already paid tax will make up the tax-free elements. These after-tax contributions are referred to as non-concessional and it means that tax cannot be paid on these funds when withdrawn.
For example, if you received your (after-tax) salary from your job into your everyday banking account, and then decided to make an additional contribution to your super directly from your bank account into your super fund. You would have already paid tax on your salary so you do not need to pay tax on that contribution when you withdraw it.
When determining what is tax-free and what is not, we refer to the terms taxable component and non-taxable component.
A non-taxable component will be made up of the non-concessional contributions.
To add further complexity, there are specific fund types that are tax-free by nature and these are government super funds.
Superannuation Taxable withdrawal
So, we have taken a look at possible tax-free withdrawal options, but what about the withdrawals which you will pay tax on? These are your concessional contributions – i.e. those contributions made to your super fund on which you have not already paid tax. Examples of these generally fall into these three categories:
Your employer super contributions as these are made pre-tax
Salary sacrifice contributions (again, made pre-tax)
Any super contributions you claimed tax on
These concessional contributions are often taxed at a rate of 15% when added to your super fund, in which case you can still include these concessional contributions in the non-taxable component of your fund.
So what tax will I pay when I want to withdraw my super?
So, we know that there are taxable and non-taxable components in your superannuation fund. But really you would just like to know what you're going to have to pay in tax when you come to withdraw your super.
Firstly, it is worth noting that you cannot choose to withdraw from only the non-taxable component of your super fund. However, this component will help reduce the sum that is payable – if all of your super was made up of only taxable components, you'd pay a lot more tax overall!
When you want to withdraw from your superannuation fund, your age and personal circumstances will determine much of what you can and can't withdraw and how much you'll be taxed. If you are over 60 and you withdraw funds after this time on your taxable component are tax-free – 0% tax is due.
Nevertheless, if you're under 60 you will be taxed based on the components of your super fund.
This means understanding proportions of your fund is made of up of:
tax-free component
a taxable component the fund paid tax on (the 'taxed element')
a taxable component the fund has not paid tax on (the 'untaxed element').
"Generally your super benefit will include both a tax-free and a taxable component. When you make a withdrawal, your fund calculates the components of the withdrawal based on the proportion of components that make up the total value of your super account." [Source: ATO.gov.au]
Disclaimer: This information should not be considered personal financial advice as it is intended to provide general advice only. This factsheet has been prepared by Superhelp Australia Pty Ltd without taking into account your personal objectives, financial situations or needs.
The information contained in the fact sheet may not be appropriate to your individual needs, therefore, you should seek personal financial advice before making any financial or investment decisions.
Book Your Free SMSF Consultation
Book your free consultation with me to find out if SMSF is right for you. If you have any other questions, we are happy to help!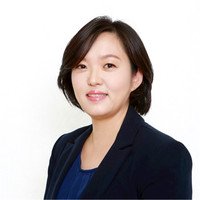 Why is SMSF Set up so affordable at SuperHelp?
SuperHelp has been servicing the SMSF market for over 15 years. We pride ourselves on being able to provide an affordable SMSF service without compromising on quality. One of these services is to provide new members with setting up their SMSF at an affordable fee when they use our award winning service.
Do I need to use a specific bank, broker or provider?
Unlike other SMSF administrators and accountants we do not restrict you to what bank, broker or service provider you use. We are independent and do not take any commissions from other parties so that our clients can invest their super where they please.
How long has SuperHelp been around for?
SuperHelp have been around since 2002 - so over 15 years! While new SMSF administrators have come and gone, we are still around!
Do you offer any other SMSF services?
Yes we do! You can see a full list of SMSF services on our services page.
Contact Us
SuperHelp is located in Macquarie Park, NSW however we work with clients all around Australia.
PO Box 1906 Macquarie Centre NSW 2113
M-F: 9am-5pm, S-S: Closed