Super Re-contribution Strategies
As of June 2017, SMSFs (Self Managed Super Funds) are responsible for the largest portion of super funds in Australia. As of March 2017, there were approximately 1.13 million SMSF trustees running well over half a million (596,516) SMSFs. So what are the current SMSF Trustee trends ?
SMSF trustees are getting younger
Nearly two-thirds of trustees are over 55, but, the dominance of this age group is becoming a thing of the past. Amongst the new trustees, joining the SMSF landscape, three quarters are under the age of 55. Furthermore, 43.2% are under 45.
Even though 82.7% of SMSF trustees are still at least 45 years of age or over, nearly one-third of new SMSF trustees are sitting between 35-44 and another third of them are in the next age bracket – at 34-54.
Southeast domination
As an SMSF trustee, you're most likely to live in the southeastern corner of the country, with most SMSFs being in Victoria and New South Wales – two-thirds of them. And you're least likely to be living in Tasmania or the Northern Territory where the SMSF numbers are just 1.3% and 0.2% respectively.
Meanwhile, Queensland, Western Australia and South Australia show reasonable numbers per capita, with 16.6%, 9.9% and 7.1% of funds being based there respectively.
Trustee profile
As an SMSF trustee, you're most likely to earn a taxable income of less than $80,000 per annum, with 64.4% falling into this category. However, while almost a quarter of SMSF trustees earn over $100,000, there is also nearly a quarter earning less than $20,000. These figures do include pensioners though.
There is barely more probability of being a male trustee than a female trustee these days with the number of males and female trustees being almost equal – 52.6% males and 47.4% females.
What are trustees concerned about?
Although a quarter cites having no concerns at all, the most dominating concern of trustees (31%) with regards to running their SMSF, is in choosing how to invest. While trustees are not too worried about the fees for financial advice, there are concerns about the accounting fees and charges. Other key concerns for SMSF trustees include the regulatory changes – both keeping track of them and managing the SMSF around the requirements. These concerns are probably influencing why the hardest aspects of running an SMSF are seen to be around investments, as trustees are concerned about what investments they should be making in line with the regulatory requirements.
[Source: Vanguard/Investment Trends 2017 SMSF Report]
Trustee investment trends
Amongst SMSF trustees in 2017, there has been a shift towards a more defensive position for asset allocation with 114,000 trustees making the changes, which is up from 107,000 in 2016. However, there were still a good number of trustees who adopted a more aggressive stance with the number increasing from 37,000 to 57,000 in taking this line of investment.
Meanwhile, the division of investment categories has remained similar with most trustees choosing to use cash as a healthy share of allocations at 26%. This is in spite of the consistently low rates.
Direct shares (excluding managed funds and ETFs) continue to dominate asset allocations, however, the overall trend in recent year amongst trustees has seen this becoming less favourable. Residential property has remained a steady investment choice at around 6-8% of SMSF portfolios, now for several years on the trot.
Using a financial planner
Good news for financial planners with the number of trustees choosing to use a financial planner marginally increasing to 38% in 2017, up from 37% the previous year. This is showing a slow turnaround in a previous downward trend  – which reached a low of 36% in 2015. Clearly, there is a need for financial advice with trustees actually reporting they had unmet financial advice needs – and this number growing too. In 2016, 255,000 trustees reported a need for advice that they hadn't resolved, and in 2017 this number rose to 277,000.
Areas of advice that trustees are showing high demand for are planning for tax and contribution strategies, and retirement planning. This continues a trend seen in previous years.
Financial advisers are proving to be more of a popular choice for trustees too, with 52 percent of trustees likely to turn to a financial planner for advice, and 48 percent more likely to use an accountant.
How are trustees organising themselves within the SMSF?
77% of all SMSFs had individual trustees, rather than a corporate trustee.
Of newly registered SMSFs in 2016, most have individual's trustees (93%); however, there was an annual shift towards corporate trustees, with an increase to 7.2% from 5.4% in 2016 after a decline of 2.3% in 2015.
[Source: ATO.gov.au]
Disclaimer: This information should not be considered personal financial advice as it is intended to provide general advice only. This factsheet has been prepared by Superhelp Australia Pty Ltd without taking into account your personal objectives, financial situations or needs.
The information contained in the fact sheet may not be appropriate to your individual needs, therefore, you should seek personal financial advice before making any financial or investment decisions.
Book Your Free SMSF Consultation
Book your free consultation with me to find out if SMSF is right for you. If you have any other questions, we are happy to help!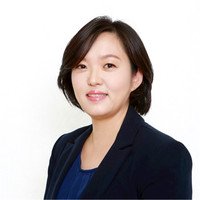 Why is SMSF Set up so affordable at SuperHelp?
SuperHelp has been servicing the SMSF market for over 15 years. We pride ourselves on being able to provide an affordable SMSF service without compromising on quality. One of these services is to provide new members with setting up their SMSF at an affordable fee when they use our award winning service.
Do I need to use a specific bank, broker or provider?
Unlike other SMSF administrators and accountants we do not restrict you to what bank, broker or service provider you use. We are independent and do not take any commissions from other parties so that our clients can invest their super where they please.
How long has SuperHelp been around for?
SuperHelp have been around since 2002 - so over 15 years! While new SMSF administrators have come and gone, we are still around!
Do you offer any other SMSF services?
Yes we do! You can see a full list of SMSF services on our services page.
Contact Us
SuperHelp is located in Macquarie Park, NSW however we work with clients all around Australia.
PO Box 1906 Macquarie Centre NSW 2113
M-F: 9am-5pm, S-S: Closed