Super contribution changes 2020
In a win for retirees, recent Government law changes now make it easier for retirees to contribute super for both themselves and their spouse.
Retirees able to contribute more under work test changes
Traditionally, individuals aged 65
to 74 could only make voluntary superannuation contributions (e.g., non-concessional contributions) to their SMSF if they satisfy the 'work test'.
This test requires an individual to work 40 hours over a 30-day period in the relevant financial year. Note, a limited 'work test exemption' applies from 1 July 2019 if the individual:
Met the work test in the income year prior to the income year in which they contributed;
Had a total super balance of less than $300,000 at 30 June of the prior income year; and
Has not previously used the work test exemption.
The Government announced in the 2019-20 Federal Budget that it would amend the law in order to align the work test with the eligibility age for the Age Pension (scheduled to reach 67 from 1 July 2023).  Following recent law changes, individuals aged under 67 (at the time of contributing) no longer need to meet the work test in order to make non- concessional contributions. This applies from 1 July 2020.
TIP–The critical age for assessing whether the work test applies is
the individual's 67th birthday – contributions before this time are not subject to the work test, whereas contributions after this time are.
EXAMPLE–Angie turns 67 on 31 March 2021 and she wishes to make a non- concessional contribution of $50,000 to her SMSF. She does not need to meet the work test if she contributes before 1 April 2021 (i.e., on or before her 67th birthday). However, the contribution will be subject to the work test if she contributes after then.
More flexibility for spouse contributions
Subject to an upper age cap, the super laws allow an individual to make after- tax contributions for their spouse.
Some financial advantages in contributing for a spouse are:
Tax offset for spouse contributions
– individuals making after-tax contributions for their spouse may be eligible for a tax offset of up to $540 where the spouse's income does not exceed $40,000 and their total super balance is <$1.6m; and
Low super balance – spouse contributions may help build up low account balances.
However, the cut-off age for super funds to accept contributions for
a spouse has been at age 70 for
some time (i.e., meaning that spouse contributions cannot be accepted by a fund for members aged 70+).
In a welcome change to the law, individuals can now contribute superannuation on behalf of a spouse aged under 75 (i.e., instead of 70). This change applies from 1 July 2020.
Note that individuals aged over age 66 who receive a spouse contribution need to be mindful of meeting the work test. In this regard, the operation of the work test for spouse contributions can be summarised as follows:
Spouse aged 67 or less – the work test does not need to be met by the recipient spouse; or
Spouse aged 67 to 74 – the work test must be satisfied by the recipient spouse, unless they meet the 'work test exemption' (i.e., as discussed above).
EXAMPLE–Jane, aged 72, makes a non- concessional contribution of $30,000 for her spouse Henry in the 2021 income year. Henry is also aged 72. In order to receive the contribution, Henry must therefore satisfy:
The work test in the 2021 income year; or
The 'work test' exemption.
Disclaimer: This information should not be considered personal financial advice as it is intended to provide general advice only. This factsheet has been prepared by Superhelp Australia Pty Ltd without taking into account your personal objectives, financial situations or needs.
The information contained in the fact sheet may not be appropriate to your individual needs, therefore, you should seek personal financial advice before making any financial or investment decisions.
Book Your Free SMSF Consultation
Book your free consultation with me to find out if SMSF is right for you. If you have any other questions, we are happy to help!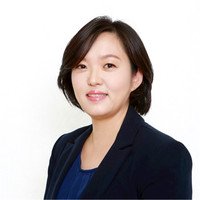 Why is SMSF Set up so affordable at SuperHelp?
SuperHelp has been servicing the SMSF market for over 15 years. We pride ourselves on being able to provide an affordable SMSF service without compromising on quality. One of these services is to provide new members with setting up their SMSF at an affordable fee when they use our award winning service.
Do I need to use a specific bank, broker or provider?
Unlike other SMSF administrators and accountants we do not restrict you to what bank, broker or service provider you use. We are independent and do not take any commissions from other parties so that our clients can invest their super where they please.
How long has SuperHelp been around for?
SuperHelp have been around since 2002 - so over 15 years! While new SMSF administrators have come and gone, we are still around!
How much is your ongoing annual administration fees?
Our first year introductory offer for new SMSF or transferred SMSF are $899 + GST regardless of asset types. Subsequent years are dependent on the number of assets and asset types you have - please use our calculator to estimate your fee. You will find that our fees are very reasonable to the quality provided within the SMSF market.
Do you have an SMSF newsletter that I can sign up to?
Yes! We send out a quarterly SMSF newsletter to all of our clients and anyone interested in SMSF. You can sign up here :
Do you offer any other SMSF services?
Yes we do! You can see a full list of SMSF services on our services page.
Contact Us
SuperHelp is located in Macquarie Park, NSW however we work with clients all around Australia.
PO Box 1906 Macquarie Centre NSW 2113
M-F: 9am-5pm, S-S: Closed