The decision to acquire property through your SMSF must be carefully considered. Purchasing a SMSF property is becoming increasingly popular, ensure you weigh up all the benefits and disadvantages prior to making your decision.
SMSF Property Benefits
Some of the benefits of including this aspect within your self-managed super fund are;
Tax savings – If you buy a SMSF property and hold it until after you retire and your super goes into the pension phase, you pay no tax on either capital gains if you sell or the rent if you continue to hold your investment. Before retirement, capital gains and rent earned by your SMSF are taxed at only 15%. If you hold the property for more than a year, this drops to 10 percent on capital gains.
Control – direct control of your super investments and a real understanding of where your money is invested.
Diversification in your SMSF portfolio.
Commercial property can be leased to trustees and related parties at market value rent.
Disadvantages
Some of the disadvantages of having property within your self-managed super fund are;
Residential property cannot have trustees or the related parties of the trustees live in the property even if they pay market rent.
You cannot make improvements to the structure while it is still under a loan.
There are higher fees involved in purchasing this type with a SMSF borrowing arrangement.
Non-compliance with regulatory restrictions imposed on SMSF buildings can lead to penalties and other serious legal consequences.
Contact Us
If you have any questions, please contact SuperHelp on 1300 736 453.
Article Disclaimer
This information should not be considered personal financial advice as it is intended to provide general advice only. The article has been prepared by Superhelp Australia Pty Ltd without taking into account your personal objectives, financial situations or needs.
The information contained in the article may not be appropriate to your individual needs therefore you should seek personal financial advice before making any financial or investment decisions.
Book Your Free SMSF Consultation
Book your free consultation with me to find out if SMSF is right for you. If you have any other questions, we are happy to help!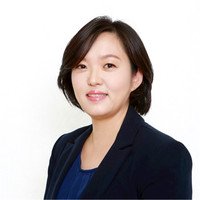 Why is SMSF Set up so affordable at SuperHelp?
SuperHelp has been servicing the SMSF market for over 15 years. We pride ourselves on being able to provide an affordable SMSF service without compromising on quality. One of these services is to provide new members with setting up their SMSF at an affordable fee when they use our award winning service.
Do I need to use a specific bank, broker or provider?
Unlike other SMSF administrators and accountants we do not restrict you to what bank, broker or service provider you use. We are independent and do not take any commissions from other parties so that our clients can invest their super where they please.
How long has SuperHelp been around for?
SuperHelp have been around since 2002 - so over 15 years! While new SMSF administrators have come and gone, we are still around!
Do you offer any other SMSF services?
Yes we do! You can see a full list of SMSF services on our services page.
Contact Us
SuperHelp is located in Macquarie Park, NSW however we work with clients all around Australia.
PO Box 1906 Macquarie Centre NSW 2113
M-F: 9am-5pm, S-S: Closed