SMSF Property investments using a related unit trust
Can a SMSF invest in property through a related unit trust?
An SMSF is prohibited from acquiring assets from a related party, except in limited circumstances. One of those circumstances is where the investment is an 'in-house asset'.
SMSFs are limited to investing 5 per cent of the fund's total assets in in-house assets, and where this limit is breached the fund trustee must bring the investment back within the 5 per cent limit within 12 months after the year of the breach being identified.
An exclusion from the in-house asset rules is an SMSF's investment in a related unit trust – so long as the unit trust always complies with the regulatory requirements contained in Division 13.22C and 13.22D of the SIS Regulations.
There are number of requirements which the unit trust must satisfy to enable the investment to comply with the in-house asset exception. These are broadly as follows:
the trustee of the unit trust must not be party to a lease with a related party to the SMSF, unless the lease relates to business real property;
the trustee of the unit trust must not have outstanding borrowings;
the unit trust must not have an interest in another entity (for example, it cannot invest in listed or unlisted securities);
the unit trust must not lend to another entity, unless the loan is a deposit with an authorised deposit taking institution within the meaning of the Banking Act 1959;
the unit trust must not have an asset which is subject to a charge;
the unit trust must not have assets acquired from a related party of the SMSF after 11 August 1999 (apart from money or business real property acquired at market value);
the unit trust must not have assets that had been at any time (apart from money or business real property acquired at market value) an asset of a related party of the SMSF in the previous three years before the day on which the SMSF first invested in the unit trust;
the trustee of the unit trust must not conduct a business; and
the trustee of the unit trust must not conduct a non-arm's length transaction.
If any of the conditions in Regulation 13.22C are not satisfied, the SMSF's units in the unit trust will be treated as an in-house asset of the SMSF and the in-house exception in Regulation 13.22C cannot be subsequently applied even if the breach is rectified.
How Superhelp can Help
SuperHelp can help you in the setup and annual administration of your SMSF so you can start investing in property today.
Please call us for more information on 1300 736 453.
Article Disclaimer: This information should not be considered personal financial advice as it is intended to provide general advice only. The article has been prepared by Superhelp Australia Pty Ltd without taking into account your personal objectives, financial situations or needs.

The information contained in the article may not be appropriate to your individual needs therefore you should seek personal financial advice before making any financial or investment decisions.
Book Your Free SMSF Consultation
Book your free consultation with me to find out if SMSF is right for you. If you have any other questions, we are happy to help!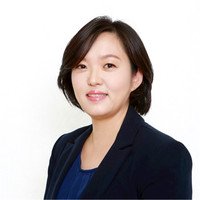 Why is SMSF Set up so affordable at SuperHelp?
SuperHelp has been servicing the SMSF market for over 15 years. We pride ourselves on being able to provide an affordable SMSF service without compromising on quality. One of these services is to provide new members with setting up their SMSF at an affordable fee when they use our award winning service.
Do I need to use a specific bank, broker or provider?
Unlike other SMSF administrators and accountants we do not restrict you to what bank, broker or service provider you use. We are independent and do not take any commissions from other parties so that our clients can invest their super where they please.
How long has SuperHelp been around for?
SuperHelp have been around since 2002 - so over 15 years! While new SMSF administrators have come and gone, we are still around!
Do you offer any other SMSF services?
Yes we do! You can see a full list of SMSF services on our services page.
Contact Us
SuperHelp is located in Macquarie Park, NSW however we work with clients all around Australia.
PO Box 1906 Macquarie Centre NSW 2113
M-F: 9am-5pm, S-S: Closed