SMSF Investment Rules – Are You Compliant?
The Superannuation law does not prescribe what a SMSF can and cannot invest in. But there are restrictions on where the fund can invest in and the entities from which the fund can acquire assets.
The investment options available to an SMSF is quite broad. Your fund can invest in:
Cash

Direct Shares

Direct Property

Bonds

Share & Property Trusts

& etc
Some of the key restrictions of SMSF Investment Rules are;
Cannot lend money to a member or member's relative

Cannot borrow for investing , except as a limited recourse borrowing arrangement

Cannot acquire assets from 'related parties' of the super fund. The definition of related party is very broad and includes the members and trustees of an SMSF as well as their relatives, business partners and any associated companies and trusts. There are some exceptions to this rule which includes listed securities, business real property and units in a widely held unit trust.

Investments by SMSF must be made and maintained on a strict commercial basis and at an arm's length.

In-house asset rules – an investment, lease or loan that is an in-house asset is not prohibited, but is limited to 5% of the market value of the fund's assets.
Key restriction on Residential Property Investment in SMSF includes following;
Cannot lease residential property to members or member's related parties.

Cannot acquire residential property from a member or member's related parties.
Key restriction on Property Investment in SMSF under Limited Recourse Borrowing Arrangement includes the following;
Cannot Improve the asset

Repair & Maintenance is OK
The ATO has given definitions to the following words:
'Maintaining' – ordinarily means work done to prevent defects, damage or deterioration of an asset, or in anticipation of future defects, damage or deterioration, provided that the work merely ensures the continued functioning of the asset in its present state.

'Repairing' – ordinarily means remedying or making good defects in, damage to, or deterioration of an asset and contemplates the continued existence of the asset. A repair is usually occasional and partial. Restoring the function of the asset without changing its character.

'Improving' – Significantly altering the state or function of the asset for the better.
Below is an example list of 'repairs & maintenance' i.e work that CAN be done under LRBA:
Replace guttering

Paint house

Replace fence

Replace roof

Restore damaged part of kitchen
Below is an example list of 'improvement' i.e work that CANNOT be done under LRBA:
Adding an extension to the property

Install a swimming pool

Build a new garage

Build a new pergola

Add a second bathroom
For more information contact our friendly team on 1300 736 453.
Disclaimer: This information should not be considered personal financial advice as it is intended to provide general advice only. This factsheet has been prepared by Superhelp Australia Pty Ltd without taking into account your personal objectives, financial situations or needs.
The information contained in the factsheet may not be appropriate to your individual needs therefore you should seek personal financial advice before making any financial or investment decisions.
Book Your Free SMSF Consultation
Book your free consultation with me to find out if SMSF is right for you. If you have any other questions, we are happy to help!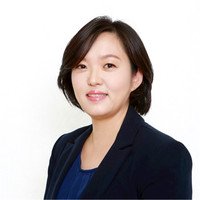 Why is SMSF Set up so affordable at SuperHelp?
SuperHelp has been servicing the SMSF market for over 15 years. We pride ourselves on being able to provide an affordable SMSF service without compromising on quality. One of these services is to provide new members with setting up their SMSF at an affordable fee when they use our award winning service.
Do I need to use a specific bank, broker or provider?
Unlike other SMSF administrators and accountants we do not restrict you to what bank, broker or service provider you use. We are independent and do not take any commissions from other parties so that our clients can invest their super where they please.
How long has SuperHelp been around for?
SuperHelp have been around since 2002 - so over 15 years! While new SMSF administrators have come and gone, we are still around!
Do you offer any other SMSF services?
Yes we do! You can see a full list of SMSF services on our services page.
Contact Us
SuperHelp is located in Macquarie Park, NSW however we work with clients all around Australia.
PO Box 1906 Macquarie Centre NSW 2113
M-F: 9am-5pm, S-S: Closed