SMSF Corporate Registry Maintenance Service
Corporations Law requires ASIC registered companies to keep and maintain appropriate statutory records in relation to directors, shareholders and other matters. 
In addition to the on-going maintenance requirements, each company has an obligation to review the company statement issued by ASIC annually to ensure that the database of ASIC is up to date.
Our Service
Assist registered companies to keep and maintain statutory records in relation to directors, shareholders and other issues.
Including :
Officeholders – 

Appointment/Resignation/Change of Name or Address

Shareholdings- 

Allotment/ Transfers / Cancellations / Change of Name or Address

Registered Office and Principal Place of Business – 

Change of Address

Other – 

Annual Statement Review
Conditions:
There is no limit on number of changes undertaken for the services listed.
Fee quoted does not include ASIC fees, penalties, Stamp Duties and etc. Where applicable, disbursements will be charged.
Following orders are NOT INCLUDED in the fee and will incur additional charges;
Amendment of Constitution

Change of Company Name

Company Deregistration
Annual Fee paid is non-refundable.
Who is it for?
Self Managed Super Funds with Corporate Trustee

Companies
How to order
Please call us on 1300 736 453 to order today.
Fees
$150 Per Annum (Including GST)
Book Your Free SMSF Consultation
Book your free consultation with me to find out if SMSF is right for you. If you have any other questions, we are happy to help!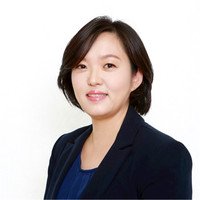 Why is SMSF Set up so affordable at SuperHelp?
SuperHelp has been servicing the SMSF market for over 15 years. We pride ourselves on being able to provide an affordable SMSF service without compromising on quality. One of these services is to provide new members with setting up their SMSF at an affordable fee when they use our award winning service.
Do I need to use a specific bank, broker or provider?
Unlike other SMSF administrators and accountants we do not restrict you to what bank, broker or service provider you use. We are independent and do not take any commissions from other parties so that our clients can invest their super where they please.
How long has SuperHelp been around for?
SuperHelp have been around since 2002 - so over 15 years! While new SMSF administrators have come and gone, we are still around!
Do you offer any other SMSF services?
Yes we do! You can see a full list of SMSF services on our services page.
Contact Us
SuperHelp is located in Macquarie Park, NSW however we work with clients all around Australia.
PO Box 1906 Macquarie Centre NSW 2113
M-F: 9am-5pm, S-S: Closed