Are you thinking of investing in SMSF Collectibles?
Are you thinking about investing in collectibles for your SMSF? Or do you already have collectibles and want to ensure your investment is compliant? Wherever you are in the process of using collectibles in your SMSF investment strategy, this articles provides you with some simple guidelines and must-know facts.
One of the investments your SMSF can make is in collectibles (collectables) and personal-use assets – as long as the Trust Deed and Investment Strategy allows for these type of investments.
There are several things that are considered SMSF collectibles and the ATO have provided a list of items that would fall under the description of a collectible. According to their advice, a collectible is something such as:
artwork – such as a painting, sculpture, drawing, engraving or photograph
jewellery
antiques
artefacts
coins, medallions or bank notes – according to the ATO, coins and banknotes are collectables if their value exceeds their face value, bullion coins are collectables if their value exceeds their face value and they are traded at a price above the spot price of their metal content
postage stamps or first day covers
rare folios, manuscripts or books
memorabilia
wine or spirits
motor vehicles
recreational boats
There is no limit on the amount of investment your SMSF can make in collectibles, and investing in these items can be lucrative for your SMSF. However, there is a level of risk involved and in July of 2016 strict rulings from the ATO came into place on how these collectibles are to be treated.
The basic, underlying rule for SMSF collectibles is that they should be used for benefit upon retirement, not for the purpose of present-day gain. Rules which came into place in July 2016 help ensure that this concept is adhered to. The ATO has laid out guidelines that will ensure any collectibles your SMSF has are compliant, and these guidelines are as follows:
Collectibles must not be stored at a SMSF trustee or related party's residence.
SMSF trustees and related parties are not permitted to use any collectibles; nor can SMSF trustees and related parties must not lease the collectibles.
Any SMSF collectibles are to be insured by the SMSF in a separate policy – e.g. not under a trustee's home and contents insurance. The collectible must be insured within seven days of being purchased by the SMSF.
The decision about where the collectible is to be stored must be documented – such as being recorded in any meeting minutes when a decision is made.
As with any SMSF investments, a collectible must comply with relevant restrictions, including the sole purpose test which decrees that any investment made is for the sole purpose of benefit upon retirement or death of the member, not for present benefit – more information on that can be found here: ATO Sole Purpose Test
If sold to a related party or another SMSF trustee the collectible must be valued by a qualified independent valuer to determine the market value.
[/cs_text][x_custom_headline level="h2″ looks_like="h3″ accent="false"]How can I ensure my SMSF meets these rules?[/x_custom_headline][cs_text]There are severals ways to manage your collectibles that will help you meet the guidelines and remain compliant.
Look into SMSF storage – there are specific storage solutions for SMSF collectible. These are storage companies that have a facility for SMSF storage or that specialise in that area. Some SMSF may choose to have artwork collectibles on display in a gallery, although there is a level of risk in this, because it relies on the gallery ownership. For best practice, before you invest be sure you can store these collectibles whilst remaining compliant.
SMSF collectible insurance – it is a good idea to research what insurance would cost and who can provide it to you. You must use a niche insurance that provides your SMSF with insurance and not a trustee. There are some niche insurance options available on the market.
Follow the ATO valuation guidelines – most of the guidelines have been laid out in this article, but your SMSF must be sure that the collectible will adhere to the laws.
Ensure your investments meet the sole purpose test at all times – this is a sure fire way to meet the collectibles ruling. If your collectible provides benefit to you in the present day (whether it is artwork displayed in your home, or a collection of wine stored in your cellar) then it doesn't meet the sole purpose test, and is not compliant.
As with all your SMSF assets and investments, ensure you meet the guidelines laid out by the ATO with regards your SMSF collectibles and their valuation. And if in doubt seek advice from an SMSF professional.
For further information, check out the ATO guidelines here : ATO Collectables and Personal Use Assets
Disclaimer: This information should not be considered personal financial advice as it is intended to provide general advice only. This factsheet has been prepared by Superhelp Australia Pty Ltd without taking into account your personal objectives, financial situations or needs.
The information contained in the fact sheet may not be appropriate to your individual needs, therefore, you should seek personal financial advice before making any financial or investment decisions.
Book Your Free SMSF Consultation
Book your free consultation with me to find out if SMSF is right for you. If you have any other questions, we are happy to help!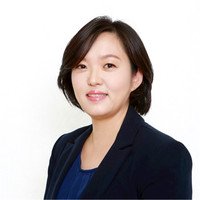 Why is SMSF Set up so affordable at SuperHelp?
SuperHelp has been servicing the SMSF market for over 15 years. We pride ourselves on being able to provide an affordable SMSF service without compromising on quality. One of these services is to provide new members with setting up their SMSF at an affordable fee when they use our award winning service.
Do I need to use a specific bank, broker or provider?
Unlike other SMSF administrators and accountants we do not restrict you to what bank, broker or service provider you use. We are independent and do not take any commissions from other parties so that our clients can invest their super where they please.
How long has SuperHelp been around for?
SuperHelp have been around since 2002 - so over 15 years! While new SMSF administrators have come and gone, we are still around!
Do you offer any other SMSF services?
Yes we do! You can see a full list of SMSF services on our services page.
Contact Us
SuperHelp is located in Macquarie Park, NSW however we work with clients all around Australia.
PO Box 1906 Macquarie Centre NSW 2113
M-F: 9am-5pm, S-S: Closed