We engage experienced and qualified SMSF auditors who are ASIC registered. SMSF Audit will be carried out by independent auditors. You will be provided with the Audit Report after the completion of the review. You must have completed the accounting reports to the required standards.
How to Order an Audit
Please follow these simple steps to use our Audit Only Service –
Contact us, and we will send you a quote.
Sign the quote and return to us. Pay our fees. You can use the following methods to pay:
Direct credit to our bank account. Click here for our bank account details. Use your name or your SMSF name as the reference, so that we can reconcile our bank records. Send us a note to confirm your payment.
By Cheque: Enclose a cheque payable to "SuperHelp Australia Pty. Ltd." with your order form.
Follow the instructions we send you and forward copies of your documents. We will acknowledge receipt of your documents.
We will mail the Auditor's Report along with all documents you sent us for the service such as Bank Statements, Trust Deed, invoices and any other financial statements.
Book Your Free SMSF Consultation
Book your free consultation with me to find out if SMSF is right for you. If you have any other questions, we are happy to help!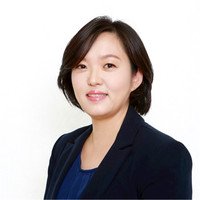 Why is SMSF Set up so affordable at SuperHelp?
SuperHelp has been servicing the SMSF market for over 15 years. We pride ourselves on being able to provide an affordable SMSF service without compromising on quality. One of these services is to provide new members with setting up their SMSF at an affordable fee when they use our award winning service.
Do I need to use a specific bank, broker or provider?
Unlike other SMSF administrators and accountants we do not restrict you to what bank, broker or service provider you use. We are independent and do not take any commissions from other parties so that our clients can invest their super where they please.
How long has SuperHelp been around for?
SuperHelp have been around since 2002 - so over 15 years! While new SMSF administrators have come and gone, we are still around!
How much is your ongoing annual administration fees?
Our first year introductory offer for new SMSF or transferred SMSF are $899 + GST regardless of asset types. Subsequent years are dependent on the number of assets and asset types you have - please use our calculator to estimate your fee. You will find that our fees are very reasonable to the quality provided within the SMSF market.
Do you have an SMSF newsletter that I can sign up to?
Yes! We send out a quarterly SMSF newsletter to all of our clients and anyone interested in SMSF. You can sign up here :
Do you offer any other SMSF services?
Yes we do! You can see a full list of SMSF services on our services page.
Contact Us
SuperHelp is located in Macquarie Park, NSW however we work with clients all around Australia.
PO Box 1906 Macquarie Centre NSW 2113
M-F: 9am-5pm, S-S: Closed