Property Revaluation & SMSF
Do properties held by SMSF need to be revalued every year?
Currently, there is no specific legislation that requires properties held by SMSF to be revalued every year. However, independent SMSF auditor will require the financial statements presented to be a fair and accurate representation of the assets of the fund. The auditor must be provided with evidence that the valuation of any property held by SMSF is valued accurately enough for them to sign off on their audit report.
The general rule of thumb used by the majority of SMSF auditors is that property investments held by a SMSF must be valued at least every three years.
There are some situations where property held by a SMSF must be revalued on a more frequent basis:
Commencement of Pension – a valuation from within 12 months prior to the commencement of the pension must be used.
Where the SMSF has in-house assets and the auditor needs to ensure that the 5% in-house asset ratio has not been exceeded.
The most important and common situation from the above is when a pension is commenced. If the members are still contributing to the fund and potentially starting a new pension each year, the trustees will be required to undertake a valuation each year. This is explained in the Tax Determination TD2000/29.
Who can undertake the valuation?
Valuations can be conducted by;
Independent valuers
Real estate agents
Other unqualified persons(including trustees of the fund)
SMSF independent auditors generally will prefer a valuation from an independent party rather than the trustees of the SMSF. However, the auditor may accept the valuation from the trustees if the evidence is presented to show that the methodology used to prepare the valuation is objective, based on a reasonable process and all relevant factors have been considered.
For example, when determining the valuation of property, the following factors would be considered:
The value of similar properties
How much was paid for the property
Valuation for council rates purposes
Independent appraisals
Rental yield
For SMSFs that hold residential properties and the trustees wish to prepare their own valuation, they should obtain either a sales history report or a suburb sales history report from RP Data. These reports are cheaper than full independent valuation, and they can form the basis for the valuation of the SMSF property.
For commercial, industrial and more unique properties held by SMSF, valuation process will be complex than residential properties. Auditors may require more detailed valuation evidence than the case for residential properties. In these cases, an independent appraisal obtained every three years would be appropriate.
Do you have any questions on properties held by SMSF?
Please call Superhelp for more information on 1300 736 453.
Article Disclaimer: This information should not be considered personal financial advice as it is intended to provide general advice only. The article has been prepared by Superhelp Australia Pty Ltd without taking into account your personal objectives, financial situations or needs.

The information contained in the article may not be appropriate to your individual needs therefore you should seek personal financial advice before making any financial or investment decisions.
Book Your Free SMSF Consultation
Book your free consultation with me to find out if SMSF is right for you. If you have any other questions, we are happy to help!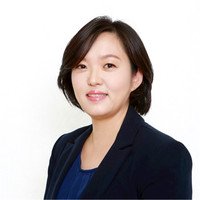 Why is SMSF Set up so affordable at SuperHelp?
SuperHelp has been servicing the SMSF market for over 15 years. We pride ourselves on being able to provide an affordable SMSF service without compromising on quality. One of these services is to provide new members with setting up their SMSF at an affordable fee when they use our award winning service.
Do I need to use a specific bank, broker or provider?
Unlike other SMSF administrators and accountants we do not restrict you to what bank, broker or service provider you use. We are independent and do not take any commissions from other parties so that our clients can invest their super where they please.
How long has SuperHelp been around for?
SuperHelp have been around since 2002 - so over 15 years! While new SMSF administrators have come and gone, we are still around!
Do you offer any other SMSF services?
Yes we do! You can see a full list of SMSF services on our services page.
Contact Us
SuperHelp is located in Macquarie Park, NSW however we work with clients all around Australia.
PO Box 1906 Macquarie Centre NSW 2113
M-F: 9am-5pm, S-S: Closed