We are a Sydney based
SMSF Administration
Company and have been servicing self-managed super clients in Australia for over 10 years. We provide an End-to-End
SMSF administration
solution from Fund Setup, Individual and Company Tax returns, SMSF Property structure setups to accounting and SMSF wind ups.
We provide our services through numerous channels, including phone, fax, email and regular mail. Our services have been tailored to make your SMSF experience as simple and seamless as possible. This allows our clients to focus on their investments and not on the paperwork! Unlike other administrators, we do not restrict your investments. You may use any broker, bank and financial products in line with current Australian Super Laws.
We use the latest SMSF and IT technologies to ensure our services are competitive and effective.  We are confident that we can cater for any of your SMSF needs or concerns. Please call us now on 1300 736 453 – alternatively for further details of our specific services please visit the sub menus under "Fees"
Book Your Free SMSF Consultation
Book your free consultation with me to find out if SMSF is right for you. If you have any other questions, we are happy to help!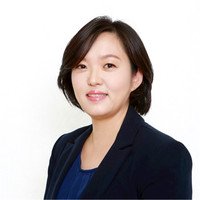 Why is SMSF Set up so affordable at SuperHelp?
SuperHelp has been servicing the SMSF market for over 15 years. We pride ourselves on being able to provide an affordable SMSF service without compromising on quality. One of these services is to provide new members with setting up their SMSF at an affordable fee when they use our award winning service.
Do I need to use a specific bank, broker or provider?
Unlike other SMSF administrators and accountants we do not restrict you to what bank, broker or service provider you use. We are independent and do not take any commissions from other parties so that our clients can invest their super where they please.
How long has SuperHelp been around for?
SuperHelp have been around since 2002 - so over 15 years! While new SMSF administrators have come and gone, we are still around!
Do you offer any other SMSF services?
Yes we do! You can see a full list of SMSF services on our services page.
Contact Us
SuperHelp is located in Macquarie Park, NSW however we work with clients all around Australia.
PO Box 1906 Macquarie Centre NSW 2113
M-F: 9am-5pm, S-S: Closed