Minimum pension payment planning
The Government has halved the minimum pension payment obligation for the 2020 and 2021 income years.
This lower pension payment obligation makes it more likely that individuals will draw down pension capital above the minimum (e.g., to cover additional living costs).
Individuals expecting to draw down over the mandated minimum should be aware that it is generally better to take the excess as a lump sum (and not a pension), for reasons discussed below.
By way of background, SMSFs paying a pension (e.g., an account-based pension) need to ensure that the fund makes at least one pension payment to the member each year. Note that the minimum pension payment is based on the recipient's age and pension account balance as at 1 July each year (or at the date of commencement).
Individuals in the retirement phase are subject to the transfer balance cap (which limits the amount of super that can support a 'retirement phase' income stream). Retirees drawing down over the minimum pension payment can generally treat the excess in two different ways:
As a pension payment – in which case, no debit to the transfer balance account arises for the pension payment made; or
As a lump sum payment ('partial commutation') – whereby a debit to the transfer balance account arises.
Hence, drawing down the excess as a lump sum (instead of as a pension payment) frees up more space in the transfer balance account. Therefore, once the minimum pension has been drawn, it is generally more preferable to draw the excess as a lump sum.
Note that from 1 July 2017, a partial commutation payment cannot count towards the minimum annual pension payment. Accordingly, individuals
need to ensure that sufficient pension payments are drawn each year in order to meet the minimum requirements.
TIP–Individuals with an accumulation phase account can draw down any additional capital from this account, instead of from their pension (i.e. in order to maximise the tax-free earnings from pension assets).
Disclaimer: This information should not be considered personal financial advice as it is intended to provide general advice only. This factsheet has been prepared by Superhelp Australia Pty Ltd without taking into account your personal objectives, financial situations or needs.
The information contained in the fact sheet may not be appropriate to your individual needs, therefore, you should seek personal financial advice before making any financial or investment decisions.
Book Your Free SMSF Consultation
Book your free consultation with me to find out if SMSF is right for you. If you have any other questions, we are happy to help!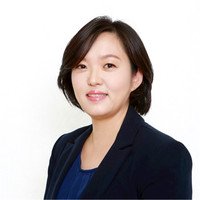 Why is SMSF Set up so affordable at SuperHelp?
SuperHelp has been servicing the SMSF market for over 15 years. We pride ourselves on being able to provide an affordable SMSF service without compromising on quality. One of these services is to provide new members with setting up their SMSF at an affordable fee when they use our award winning service.
Do I need to use a specific bank, broker or provider?
Unlike other SMSF administrators and accountants we do not restrict you to what bank, broker or service provider you use. We are independent and do not take any commissions from other parties so that our clients can invest their super where they please.
How long has SuperHelp been around for?
SuperHelp have been around since 2002 - so over 15 years! While new SMSF administrators have come and gone, we are still around!
How much is your ongoing annual administration fees?
Our first year introductory offer for new SMSF or transferred SMSF are $899 + GST regardless of asset types. Subsequent years are dependent on the number of assets and asset types you have - please use our calculator to estimate your fee. You will find that our fees are very reasonable to the quality provided within the SMSF market.
Do you have an SMSF newsletter that I can sign up to?
Yes! We send out a quarterly SMSF newsletter to all of our clients and anyone interested in SMSF. You can sign up here :
Do you offer any other SMSF services?
Yes we do! You can see a full list of SMSF services on our services page.
Contact Us
SuperHelp is located in Macquarie Park, NSW however we work with clients all around Australia.
PO Box 1906 Macquarie Centre NSW 2113
M-F: 9am-5pm, S-S: Closed