Life Insurance through SMSF
Since August 2012, SMSF trustees are mandated by law to consider the appropriateness of life insurance for fund members. SMSF trustees are not required by law to take out life insurance, however they do need to consider if it is appropriate. Typical insurance consideration would include level of cover and the type of cover such as Life, total and permanent disability (TPD) and/or income protection (IP). **
To abide by the regulations, it may simply be a statement such as " The trustees have considered the death and disability insurance needs for each member << insert reason for decision made here>>" on the SMSF's investment strategy.
While members of SMSF may hold insurance outside of the superfund, it may be wise to consider holding the insurance through the SMSF. Some benefits in getting insurance through SMSF include the following:
Since insurance premiums are a deductible expense, there may be tax advantages

TPD insurance premiums are tax deductible to the SMSF which are not tax deductible to an individual.

However the extent of deductibility will depend on the type of TPD insurance.

Since insurance premiums are paid from the superfund, you may still be able to obtain cover even if your after tax income is tight
Some things to note however are:
You cannot transfer existing insurance into your SMSF.

A new policy must be taken out in the name of the superfund.

The SMSF must be the legal owner of any insurance policies taken out. The SMSF will need to pay for the premiums out of its reserves and be the sole beneficiary of any claims proceeds.

The SMSF needs to have enough money to pay the insurance premiums as they fall due.

Since the SMSF is the beneficiary of any claim proceeds, the SMSF trustees will only be able to release these funds to members if they meet one of the release conditions set by the ATO.

This may cause delay or even prevent members from receiving the money at the time of claim.
** However, since 1 July 2014, super laws do prohibit insurance that does not align with condition of super release, therefore much consideration and care should be taken when taking out TPD or income protection insurance so as to not be left with a situation where the claim proceeds cannot be released. This rule does not apply to insurance policies owned by the SMSF as at 30 June 2014.
Disclaimer: This information should not be considered personal financial advice as it is intended to provide general advice only. This factsheet has been prepared by Superhelp Australia Pty Ltd without taking into account your personal objectives, financial situations or needs.
The information contained in the factsheet may not be appropriate to your individual needs therefore you should seek personal financial advice before making any financial or investment decisions.
Book Your Free SMSF Consultation
Book your free consultation with me to find out if SMSF is right for you. If you have any other questions, we are happy to help!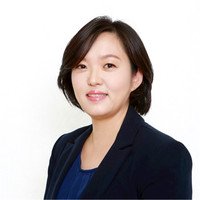 Why is SMSF Set up so affordable at SuperHelp?
SuperHelp has been servicing the SMSF market for over 15 years. We pride ourselves on being able to provide an affordable SMSF service without compromising on quality. One of these services is to provide new members with setting up their SMSF at an affordable fee when they use our award winning service.
Do I need to use a specific bank, broker or provider?
Unlike other SMSF administrators and accountants we do not restrict you to what bank, broker or service provider you use. We are independent and do not take any commissions from other parties so that our clients can invest their super where they please.
How long has SuperHelp been around for?
SuperHelp have been around since 2002 - so over 15 years! While new SMSF administrators have come and gone, we are still around!
Do you offer any other SMSF services?
Yes we do! You can see a full list of SMSF services on our services page.
Contact Us
SuperHelp is located in Macquarie Park, NSW however we work with clients all around Australia.
PO Box 1906 Macquarie Centre NSW 2113
M-F: 9am-5pm, S-S: Closed