Key things to know about your SMSF binding death benefit nomination
Your self-managed super fund (SMSF), unlike your home, is not something that will likely automatically be passed on to your family members. Your trustee (as chosen by you) will pay a
death benefit
to your nominated parties as per the governing rules of your fund and in conjunction with legal requirements.
So, what is a death benefit nomination?
When a SMSF member dies the SMSF usually pays a death benefit to nominated beneficiaries of the deceased member. In order to make sure your SMSF is awarded to the people you want to receive it, a death benefit nomination is legally binding instruction to advise your trustee to whom you would like your death benefit to paid to. These nominated parties would usually be dependants or other beneficiaries as chosen by you. Dependants will receive the death benefit in a lump sum or an income stream, whereas, non-dependants will only be able to receive as a lump sum.
The difference between binding and non-binding death benefit nomination
If your death benefit is non-binding then your trustee is not required to follow the instructions you lay out – either in the death benefit or your will. Binding nomination, however, means that you choose where your money goes in the event of your death. With a non-lapsing binding nomination you can rest assured your money is dealt with as per your wishes.
Why is it important to me?
Firstly, this means you can either leave money to specific dependants or other nominated persons, which is a distinct advantage to having a binding death benefit nomination. Secondly, as you have taken the time and care to have a SMSF, it would no doubt be preferable to know that your money will end up being used in the way you had hoped instead of in the wrong hands.
What about the advantages & disadvantages?
There are several advantages to having a binding death benefit nomination .
Advantage – You can either choose to have your money go to specific beneficiaries such as dependants – your spouse, partner, children, step-children etc. or you can leave the money to the legal representative who must pay out the money as laid out in your will.

Advantage – If you choose to have a non-lapsing binding death benefit nomination for your SMSF you will not have to worry about the instructions lapsing after the standard time of three years.

Disadvantages – If you have a lapsing binding death benefit nomination (as opposed to a non-lapsing one) your SMSF may still end up not going to your nominated parties IF you do not update the binding nomination every three years. Basically this is because the law says that after three years, any binding death benefit nomination expires. And after it expires the trustee can once again do as they wish (essentially reverting your SMSF to a non-binding nomination).
Other useful links (ATO and Smartgov)
You may also like to read more about SMSF death benefit nomination at these links:
https://www.moneysmart.gov.au/superannuation-and-retirement/how-super-works/insurance-through-super/super-death-benefits
https://www.ato.gov.au/super/self-managed-super-funds/paying-benefits/death-of-a-member/
If you have any questions or concerns about your SMSF, please call our friendly staff on 1300 736 453.
Disclaimer: This information should not be considered personal financial advice as it is intended to provide general advice only. This factsheet has been prepared by Superhelp Australia Pty Ltd without taking into account your personal objectives, financial situations or needs.

The information contained in the fact sheet may not be appropriate to your individual needs, therefore, you should seek personal financial advice before making any financial or investment decisions.
Book Your Free SMSF Consultation
Book your free consultation with me to find out if SMSF is right for you. If you have any other questions, we are happy to help!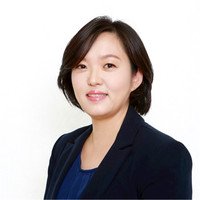 Why is SMSF Set up so affordable at SuperHelp?
SuperHelp has been servicing the SMSF market for over 15 years. We pride ourselves on being able to provide an affordable SMSF service without compromising on quality. One of these services is to provide new members with setting up their SMSF at an affordable fee when they use our award winning service.
Do I need to use a specific bank, broker or provider?
Unlike other SMSF administrators and accountants we do not restrict you to what bank, broker or service provider you use. We are independent and do not take any commissions from other parties so that our clients can invest their super where they please.
How long has SuperHelp been around for?
SuperHelp have been around since 2002 - so over 15 years! While new SMSF administrators have come and gone, we are still around!
Do you offer any other SMSF services?
Yes we do! You can see a full list of SMSF services on our services page.
Contact Us
SuperHelp is located in Macquarie Park, NSW however we work with clients all around Australia.
PO Box 1906 Macquarie Centre NSW 2113
M-F: 9am-5pm, S-S: Closed