Insurance SMSF Changes update
From 1 July 2014, trustees of all regulated superannuation funds are prohibited from providing members with insured benefits other than those which satisfy the conditions of release for death, terminal medical condition, permanent incapacity and temporary incapacity. The objective of this measure is to ensure that if an insurer accepts a claim, the benefit can be released from the fund. Currently it is possible for a claim to be accepted by an insurer and for that benefit to be required to remain in the fund because it does not meet a condition of release.
It should be noted that any existing insurance arrangement in superannuation for existing members that was in place prior to 1 July 2014 will be "grandfathered" and are permitted. Furthermore, the transitional rules also allow a fund to adjust the level of insurance held under an existing policy.
Some of the consequences of the new provisions are:
trustees will be unable to provide a member with trauma benefits from 1 July 2014, unless the member already had trauma cover prior to 1 July 2014
permanent disability cover can only be provided on an 'any occupation' basis within a superannuation fund from 1 July 2014, unless the member already had permanent disability cover based on definitions which included, for example 'own occupation' prior to 1 July 2014
trustees may need to check that the application of the cashing restrictions and definitions in the SIS Regulations allow the benefits provided under temporary incapacity insurance to be released from the fund.
Book Your Free SMSF Consultation
Book your free consultation with me to find out if SMSF is right for you. If you have any other questions, we are happy to help!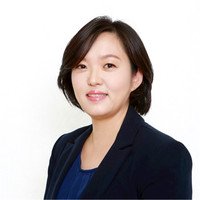 Why is SMSF Set up so affordable at SuperHelp?
SuperHelp has been servicing the SMSF market for over 15 years. We pride ourselves on being able to provide an affordable SMSF service without compromising on quality. One of these services is to provide new members with setting up their SMSF at an affordable fee when they use our award winning service.
Do I need to use a specific bank, broker or provider?
Unlike other SMSF administrators and accountants we do not restrict you to what bank, broker or service provider you use. We are independent and do not take any commissions from other parties so that our clients can invest their super where they please.
How long has SuperHelp been around for?
SuperHelp have been around since 2002 - so over 15 years! While new SMSF administrators have come and gone, we are still around!
Do you offer any other SMSF services?
Yes we do! You can see a full list of SMSF services on our services page.
Contact Us
SuperHelp is located in Macquarie Park, NSW however we work with clients all around Australia.
PO Box 1906 Macquarie Centre NSW 2113
M-F: 9am-5pm, S-S: Closed