There are numerous investment restrictions placed on super fund trustees by SMSF rulings. These include very stringent restrictions on any investment that involves a fund member, a relative of a member or any related company or trust.
In House Asset SMSF
An in house asset is defined by ATO as a loan to or an investment in a related party. A related party covers the usual structures – partnerships, trusts and companies. The restriction in this area relates to investments in or loans to one of those structures, where the structure can be said to be controlled by a member, a relative of a member or a group of related persons. Loans to a member or relative are covered by other specific restrictions.
Control of a company usually relates to shareholdings and control of a unit trust usually relates to unit numbers. Whoever controls more than 50% of the shares in a company or more than 50% of the units in a unit trust, is said to control that company or trust.
Unlike loans to members or relatives, loans to, or investments in, related structures are not completely prohibited. They are restricted to less than 5% of fund assets. Any loan must be within that limit and the interest rate must be commercial. Any investment, such as shares in a company or units in a trust, must have a value of less than 5% of fund assets. With loans, for example, an unsecured loan of $10000 would normally attract an interest rate equivalent to a bank personal loan or a credit card advance.
Sections 82 and 83 of the Superannuation Industry (Supervision) Act are the applicable parts of the governing legislation.
If a fund does breach these provisions, the auditor will be required to qualify the audit report. In addition, the auditor may be required to advise the ATO in writing about the breach.
Provided the investment or loan is either fully repaid or at least reduced to below the 5% threshold by years end and a fully-commercial rate of interest is paid on any loan, the ATO is unlikely to take action against the trustees, provided the trustees have taken steps to ensure no similar breaches take place in future. Any repeat of this breach is likely to result in serious enforcement action, at potentially enormous cost to the trustees.
For more information contact our friendly team on 1300 736 453.
Disclaimer: This information should not be considered personal financial advice as it is intended to provide general advice only. This factsheet has been prepared by Superhelp Australia Pty Ltd without taking into account your personal objectives, financial situations or needs.
The information contained in the factsheet may not be appropriate to your individual needs therefore you should seek personal financial advice before making any financial or investment decisions.
Book Your Free SMSF Consultation
Book your free consultation with me to find out if SMSF is right for you. If you have any other questions, we are happy to help!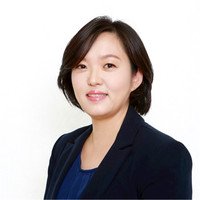 Why is SMSF Set up so affordable at SuperHelp?
SuperHelp has been servicing the SMSF market for over 15 years. We pride ourselves on being able to provide an affordable SMSF service without compromising on quality. One of these services is to provide new members with setting up their SMSF at an affordable fee when they use our award winning service.
Do I need to use a specific bank, broker or provider?
Unlike other SMSF administrators and accountants we do not restrict you to what bank, broker or service provider you use. We are independent and do not take any commissions from other parties so that our clients can invest their super where they please.
How long has SuperHelp been around for?
SuperHelp have been around since 2002 - so over 15 years! While new SMSF administrators have come and gone, we are still around!
Do you offer any other SMSF services?
Yes we do! You can see a full list of SMSF services on our services page.
Contact Us
SuperHelp is located in Macquarie Park, NSW however we work with clients all around Australia.
PO Box 1906 Macquarie Centre NSW 2113
M-F: 9am-5pm, S-S: Closed