One of the most common things we hear is that someone has lost their super – in other words, they have superannuation accounts that they no longer remember or have the details of and no longer contribute to.

This is a common occurrence in the world of super because people often use their employer's default superannuation fund provider, which they forget about when they move on and start with a new super provider. This situation will likely happen to someone working a number of casual jobs – such as students, but it also happens when people move and forget to update their address with their super fund.
If you think this might apply to you, there are ways to relocate your lost super. And it's important to find your lost super and try to consolidate your funds for several reasons:
It is very handy to have your super in a place where you can control it, see it and make changes as necessary.

If you can see what you have in your super, then you can calculate whether you have enough superannuation for when you retire or whether, in fact, you need to make adjustments to your contributions.

Last but not least, if you have lost or forgotten super accounts then it is likely you're still paying fees on those accounts and possibly also premiums (such as insurance) without realising.
Okay, so we know why it's important to find any lost superannuation accounts, but how do we go about it? Well, there are several options available.
Many banks and financial services companies offer a service and can take the matter off your hands completely. However, you may want to have a bit more control and manage the process yourself – in which case you can use a service that the ATO provides and do it through your MyGov account.
By using the ATO method you can
see details of all your super accounts, including any you have lost track of

find lost super held by super funds that you can rollover into a super account of your choice

find ATO-held super – if the government, your super fund or your employer can't find an account to transfer your super to, we hold it on your behalf

combine multiple super accounts by transferring your super into your preferred super account – before consolidating, check you will not lose valuable insurance.
Lost super is possible to relocate if it meets the terms of being lost under the ATO:
"Your super fund will report you as a lost member if either:
they have not been able to contact you

they have not received any contributions or rollover amounts for you in the last five years

your account was transferred from another fund as a lost member account and no new address has been found.
The ATO maintains a register of reported lost members but the super fund still holds your monies."
[source: ATO]
You should also remember to keep track of your superannuation on an ongoing basis – for example, if you have recently opened a super account, it may take up to 6 months to appear on your MyGov account. However you can also use a 'balance transfer' form from the ATO to consolidate your superannuation into one account. When you change jobs, if you use the form you will know that you will move all your superannuation in together and not have to worry about lost super in the future.
Disclaimer: This information should not be considered personal financial advice as it is intended to provide general advice only. This factsheet has been prepared by Superhelp Australia Pty Ltd without taking into account your personal objectives, financial situations or needs.
The information contained in the fact sheet may not be appropriate to your individual needs, therefore, you should seek personal financial advice before making any financial or investment decisions.
Book Your Free SMSF Consultation
Book your free consultation with me to find out if SMSF is right for you. If you have any other questions, we are happy to help!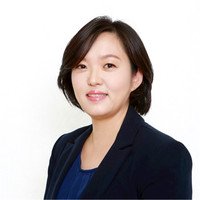 Why is SMSF Set up so affordable at SuperHelp?
SuperHelp has been servicing the SMSF market for over 15 years. We pride ourselves on being able to provide an affordable SMSF service without compromising on quality. One of these services is to provide new members with setting up their SMSF at an affordable fee when they use our award winning service.
Do I need to use a specific bank, broker or provider?
Unlike other SMSF administrators and accountants we do not restrict you to what bank, broker or service provider you use. We are independent and do not take any commissions from other parties so that our clients can invest their super where they please.
How long has SuperHelp been around for?
SuperHelp have been around since 2002 - so over 15 years! While new SMSF administrators have come and gone, we are still around!
Do you offer any other SMSF services?
Yes we do! You can see a full list of SMSF services on our services page.
Contact Us
SuperHelp is located in Macquarie Park, NSW however we work with clients all around Australia.
PO Box 1906 Macquarie Centre NSW 2113
M-F: 9am-5pm, S-S: Closed