Why is estate planning for your SMSF so vital?
One of the major advantages to having an SMSF (self-managed super fund) is that you can take control over what happens to your super in the event of your death. With some well managed SMSF estate planning you can maximise the benefits for your family.
There are distinct advantages to good estate planning in SMSF – the main one being that if you plan well, your money is distributed in the way you desired. Something you might not necessarily get when you don't self-manage your super fund.
Isn't having a well-written will enough?
In short, no. A lot of people don't really know (or have never considered) what happens to their super when they die. And yet, a superannuation can represent a large portion of your wealth, and unlike your other assets it's held in a trust for you.
However, it's important to remember that your trust deed within your SMSF will take precedence over your will. In other words, because your super is held by your super fund trustees they get a say in what happens to your SMSF benefits – meaning your will has no power over your SMSF estate planning.
So, what happens to my SMSF money when I die?
Your SMSF benefits will be paid out to either your dependents (spouse, children etc) or your death benefit nominees as laid out in your Binding Death Benefit Nomination.
Your BDBN is a valuable tool, that used correctly will see your SMSF dealt with according to your estate plan and in the way, you're intended. Your SMSF has been carefully managed by you, and the BDBN is an essential part of that strategy.
If your BDBN (binding death benefit nomination) forms part of your estate planning, then it will ensure that whomever you nominate will receive the benefit. This BDBN also allows you to direct the trustee of the SMSF to pay death benefits to your estates to enable the death benefits to be distributed under the terms of your will.
When benefits of your super are paid out through your SMSF trustee a corporate trustee for SMSF estate planning is an advantage over an individual trustee because an individual trustee could mean that as the sole member the SMSF no longer meets the definition of an SMSF. It also ensures that any individual trustee (for example, a spouse) has less to deal with at what will likely be a stressful time.
Read more about this on the ATO website. https://www.ato.gov.au/Super/Self-managed-super-funds/Paying-benefits/Death-of-a-member/
And don't forget that your BDBN automatically expires every three years – make sure you stay on top of that as part of your estate planning. One way you can do this is to create a non-lapsing BDBN – this will not expire provided the trust deed allows it.
With an SMSF you have control over what happens to your money – and there is no reason for this to stop in the event of your death. An estate planning strategy within your SMSF – such as a BDBN and the use of a corporate trustee – can ensure your estate is handled just as you would have wished.
If you have any questions or concerns about your SMSF, please call our friendly staff on 1300 736 453.
Disclaimer: This information should not be considered personal financial advice as it is intended to provide general advice only. This factsheet has been prepared by Superhelp Australia Pty Ltd without taking into account your personal objectives, financial situations or needs.

The information contained in the fact sheet may not be appropriate to your individual needs, therefore, you should seek personal financial advice before making any financial or investment decisions.
Book Your Free SMSF Consultation
Book your free consultation with me to find out if SMSF is right for you. If you have any other questions, we are happy to help!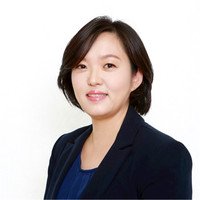 Why is SMSF Set up so affordable at SuperHelp?
SuperHelp has been servicing the SMSF market for over 15 years. We pride ourselves on being able to provide an affordable SMSF service without compromising on quality. One of these services is to provide new members with setting up their SMSF at an affordable fee when they use our award winning service.
Do I need to use a specific bank, broker or provider?
Unlike other SMSF administrators and accountants we do not restrict you to what bank, broker or service provider you use. We are independent and do not take any commissions from other parties so that our clients can invest their super where they please.
How long has SuperHelp been around for?
SuperHelp have been around since 2002 - so over 15 years! While new SMSF administrators have come and gone, we are still around!
Do you offer any other SMSF services?
Yes we do! You can see a full list of SMSF services on our services page.
Contact Us
SuperHelp is located in Macquarie Park, NSW however we work with clients all around Australia.
PO Box 1906 Macquarie Centre NSW 2113
M-F: 9am-5pm, S-S: Closed