Commercial SMSF Loans – What you need to know
Securing a commercial loan for an SMSF can be complex due to the variety of lenders and options available. Whether you're a first-time borrower or an experienced borrower, it's important to understand the nuances of the loan process when applying for a commercial SMSF loan. 
A commercial SMSF loan can be used to purchase a wide range of assets, including commercial and residential property, shares, and other investments. The loan is typically secured against the asset being purchased, and the SMSF is the borrower. This allows the SMSF to leverage its assets to generate a higher return on investment.
However, it's important to note that borrowing within an SMSF is subject to strict rules and regulations set out by the Australian Taxation Office (ATO). These rules are designed to ensure that SMSF borrowing is used for legitimate investment purposes and not for personal benefit. For example, an SMSF cannot borrow to purchase a property that will be used for personal use, such as a holiday home.
When considering a commercial SMSF loan, it's important to work with a financial advisor or accountant who has experience in SMSF lending. They can help ensure that the loan is structured in compliance with the ATO's rules and regulations and can also provide guidance on the most appropriate loan products and lenders for your needs.
It's also important to carefully consider the costs associated with the loan, including interest rates, fees, and charges. Compare these costs to the potential returns on the investment to ensure that the loan is financially viable.
In conclusion, a commercial SMSF loan can be a valuable tool for SMSF trustees to invest in a wide range of assets and generate a higher return on investment. However, it's important to understand the rules and regulations surrounding SMSF borrowing and to work with a professional to ensure that the loan is structured and used appropriately.
Disclaimer: This information should not be considered personal financial advice as it is intended to provide general advice only. This factsheet has been prepared by SuperHelp Australia Pty Ltd without taking into account your personal objectives, financial situations or needs.
References:
Book Your Free SMSF Consultation
Book your free consultation with me to find out if SMSF is right for you. If you have any other questions, we are happy to help!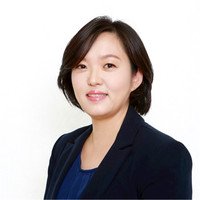 Why is SMSF Set up so affordable at SuperHelp?
SuperHelp has been servicing the SMSF market for over 15 years. We pride ourselves on being able to provide an affordable SMSF service without compromising on quality. One of these services is to provide new members with setting up their SMSF at an affordable fee when they use our award winning service.
Do I need to use a specific bank, broker or provider?
Unlike other SMSF administrators and accountants we do not restrict you to what bank, broker or service provider you use. We are independent and do not take any commissions from other parties so that our clients can invest their super where they please.
How long has SuperHelp been around for?
SuperHelp have been around since 2002 - so over 15 years! While new SMSF administrators have come and gone, we are still around!
Do you offer any other SMSF services?
Yes we do! You can see a full list of SMSF services on our services page.