Benefits of owning your business property in a SMSF
Many small and medium businesses adopt the strategy of owning their business premises through their self-managed superannuation fund (SMSF).
There are a number of benefits in adopting this strategy:
An important business asset is held in a tax-effective structure (super is generally more tax-effective than other investment vehicles).
In the event of financial difficulty, creditors often find it more difficult to attack super fund investments.
By using the capital held in a super fund, a business can have more flexibility to make better use of its own capital to build or maintain the business.
By having your own SMSF to be the landlord, you have more freedom to add fixtures and fittings, additional capacity and make changes to the layout.
When a SMSF owns real estate and you want to lease it back to your business which is seen as a related party of the fund the property must meet the definition of business real property (BRP).
In general, BRP is real property used wholly and exclusively in the running of a business. If the property is not BRP, then the asset will be considered to be an in-house asset. Super funds with in-house assets need to make sure that their fund's total in-house assets do not exceed 5 per cent of the market value of all the super fund's assets.
The official definition of BRP is quite complex. The ATO released a 70-page ruling – SMSFR 2009/1 on this topic. If a business owner needs a verification, it is recommended to contact the tax adviser to ensure your business property falls under the definition.
The brief definition of business real property according to subsection 66(5) of the SIS Act is as follows;
Business real property, in relation to an entity, means:
a) Any freehold or leasehold interest of the entity in real property; or
b) Any interest of the entity in Crown land, other than a leasehold interest, being an interest that is capable of assignment or transfer; or
c) If another class of interest in relation to real property is prescribed by the regulations for he purposes of this paragraph – any interest belonging to that class that is held by the entity;
Where the real property is used wholly and exclusively in one or more businesses(whether carried on by the entity or not), but does not include any interest held in the capacity of beneficiary of a trust estate.
When business premises are leased to a business, it's important that the transaction occurs at "arm's length".
To make matters simple, it's best that the super fund has a formal lease between in and the tenant. The terms of the lease should be independently verifiable. The super fund's trustee must be prepared to enforce the terms of the lease. Lease payments must be paid on time or various penalty clauses must be enforced as they would for a third-party lease.
How Superhelp can Help
Superhelp can help you in the setup and annual administration of your SMSF so you can start investing in your own SMSF.
Please call us for more information on 1300 736 453.
Article Disclaimer: This information should not be considered personal financial advice as it is intended to provide general advice only. The article has been prepared by Superhelp Australia Pty Ltd without taking into account your personal objectives, financial situations or needs.
The information contained in the article may not be appropriate to your individual needs therefore you should seek personal financial advice before making any financial or investment decisions.
Book Your Free SMSF Consultation
Book your free consultation with me to find out if SMSF is right for you. If you have any other questions, we are happy to help!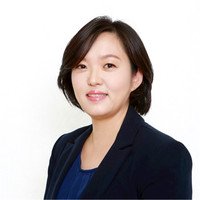 Why is SMSF Set up so affordable at SuperHelp?
SuperHelp has been servicing the SMSF market for over 15 years. We pride ourselves on being able to provide an affordable SMSF service without compromising on quality. One of these services is to provide new members with setting up their SMSF at an affordable fee when they use our award winning service.
Do I need to use a specific bank, broker or provider?
Unlike other SMSF administrators and accountants we do not restrict you to what bank, broker or service provider you use. We are independent and do not take any commissions from other parties so that our clients can invest their super where they please.
How long has SuperHelp been around for?
SuperHelp have been around since 2002 - so over 15 years! While new SMSF administrators have come and gone, we are still around!
Do you offer any other SMSF services?
Yes we do! You can see a full list of SMSF services on our services page.
Contact Us
SuperHelp is located in Macquarie Park, NSW however we work with clients all around Australia.
PO Box 1906 Macquarie Centre NSW 2113
M-F: 9am-5pm, S-S: Closed