Are you "Retired" by the definition to set up a Pension?
There are two types of Pensions you can set up in a SMSF which are Account Based Pension & Transition to Retirement Pension.
Many clients are confused as to which Pension they should start. However, the fact is that there is really no choice. Depending on your age and your work status, you can only set up one or another. Below table sums up the mystics behind it;
In order to determine which Pension to set up, the definition of "Retirement" is important.
The definition of "Retirement" will vary depending on your age. If you're aged 60 and over, "Retirement" means you simply cease your employment. In this case the intention to return to the workforce is irrelevant.
If you're aged between 55 and 59, "Retirement" means that at the time you ceased employment, you never intended to work again either full-time or part-time (working more than 10 hours per week).
There are several questions we get asked frequently regarding "Retirement" and we list the answers below;
Can I reduce my hours with the same employer rather than ceasing employment to be considered "Retired"?
No, you cannot just reduce your hours to be considered retired. You MUST cease employment.
Can I return to work after retiring?
Signing a retirement declaration does not preclude you to returning to work. The declaration relates to the person's current intention at the time of retiring. Therefore, yes, you can return to work after retiring. However, the intention to retire at the time of retiring must have been genuine.
What happens to my Account-Based Pension if I return to work?
The Account Based Pension can continue to be paid if the retiree changes his mind about remaining retired. However, If you're aged between 55-64, you will not be allowed to set up another Account Based Pension whilst working. If you wish to set up another pension, it will have to be Transition to Retirement Pension (TRAP).
I am less than 55 and Retired. Can I access my super benefits?
No, if you're under 55, you cannot gain access to preserved super benefits because of retirement.
Superhelp offers free Pension Set Ups for clients over 60. Please call us now on 1300 736 453 if you would like to find out more about this great offer.
Article Disclaimer: This information should not be considered personal financial advice as it is intended to provide general advice only. The article has been prepared by Superhelp Australia Pty Ltd without taking into account your personal objectives, financial situations or needs.

The information contained in the article may not be appropriate to your individual needs therefore you should seek personal financial advice before making any financial or investment decisions.
Book Your Free SMSF Consultation
Book your free consultation with me to find out if SMSF is right for you. If you have any other questions, we are happy to help!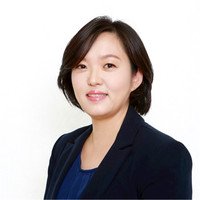 Why is SMSF Set up so affordable at SuperHelp?
SuperHelp has been servicing the SMSF market for over 15 years. We pride ourselves on being able to provide an affordable SMSF service without compromising on quality. One of these services is to provide new members with setting up their SMSF at an affordable fee when they use our award winning service.
Do I need to use a specific bank, broker or provider?
Unlike other SMSF administrators and accountants we do not restrict you to what bank, broker or service provider you use. We are independent and do not take any commissions from other parties so that our clients can invest their super where they please.
How long has SuperHelp been around for?
SuperHelp have been around since 2002 - so over 15 years! While new SMSF administrators have come and gone, we are still around!
Do you offer any other SMSF services?
Yes we do! You can see a full list of SMSF services on our services page.
Contact Us
SuperHelp is located in Macquarie Park, NSW however we work with clients all around Australia.
PO Box 1906 Macquarie Centre NSW 2113
M-F: 9am-5pm, S-S: Closed