Advantages of owning property through an SMSF
There are a number of advantages to holding property inside an SMSF, as opposed to owning it in your own name.
1. Concessional tax on rental income
Where you hold an investment property in your own name, tax will broadly be payable based on your personal rate of tax, which could be as high as 46.5%. Similarly, if you were to hold an investment property through a company, the tax rate is 30%.
Due to the concessional tax rate that applies to superannuation investment earnings, rent received by your SMSF will be taxed at a maximum rate of 15%. And, because certain expenses related to the ownership of the property such as land rates, property maintenance etc will generally be tax deductible to the fund – the effective tax rate may come down even further.
2. Concessional tax on future capital gains
Special superannuation tax rates also apply to any capital gain made as a result of an increase in the property's value. As a result, depending on when you decide to sell the property, any capital gain your fund makes on the sale of the property may be completely tax-free.
To summarise:
If you sell the property while still in the "accumulation" phase, the fund will generally pay CGT of up to 10% on any growth in the property value assuming that the property has been owned for at least 12 months).
On the other hand, if you decide to sell the property after you have transferred it into the "pension" phase, within your SMSF, any capital gain will be exempt from tax altogether!
3. Increased superannuation opportunities
In addition to the above, where the property owned by your SMSF is the property from which you run your own business, superannuation rules require your business to pay a commercial rate of rent to the fund – providing you with a way to accelerate your superannuation savings.
The rent that your business pays into your SMSF will be tax deductible to your business, but more importantly for superannuation purposes, it will not be treated as a superannuation contribution.
Because the tax benefits available on superannuation contributions are currently limited to $25,000 a year, or $35,000 if you are aged 59 and over1 , the ability to make tax deductible rent payments into your superannuation fund – without this rent counting towards these limits – enables you to build your retirement benefits quicker and tax efficiently.
4. Other benefits
Depending on your personal circumstances, there could also be other benefits from holding property within your SMSF.
For example, superannuation assets are generally protected from creditors in bankruptcy situations. So, in the unfortunate event that you fall on difficult times, holding property within your SMSF may provide you with some added protection.
Further, if you are a small business owner, superannuation assets are not included when determining your eligibility for the generous small business CGT concessions that apply when you sell your business or retire. By planning ahead, you can ensure that you better qualify for these concessions.
How Superhelp can Help
SuperHelp can help you in the setup and annual administration of your SMSF so you can start investing in property today.
Please call us for more information on 1300 736 453.
Article Disclaimer: This information should not be considered personal financial advice as it is intended to provide general advice only. The article has been prepared by Superhelp Australia Pty Ltd without taking into account your personal objectives, financial situations or needs.
The information contained in the article may not be appropriate to your individual needs therefore you should seek personal financial advice before making any financial or investment decisions.
Book Your Free SMSF Consultation
Book your free consultation with me to find out if SMSF is right for you. If you have any other questions, we are happy to help!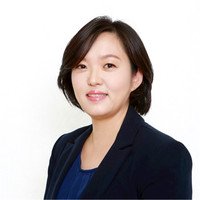 Why is SMSF Set up so affordable at SuperHelp?
SuperHelp has been servicing the SMSF market for over 15 years. We pride ourselves on being able to provide an affordable SMSF service without compromising on quality. One of these services is to provide new members with setting up their SMSF at an affordable fee when they use our award winning service.
Do I need to use a specific bank, broker or provider?
Unlike other SMSF administrators and accountants we do not restrict you to what bank, broker or service provider you use. We are independent and do not take any commissions from other parties so that our clients can invest their super where they please.
How long has SuperHelp been around for?
SuperHelp have been around since 2002 - so over 15 years! While new SMSF administrators have come and gone, we are still around!
Do you offer any other SMSF services?
Yes we do! You can see a full list of SMSF services on our services page.
Contact Us
SuperHelp is located in Macquarie Park, NSW however we work with clients all around Australia.
PO Box 1906 Macquarie Centre NSW 2113
M-F: 9am-5pm, S-S: Closed