About SuperHelp
SuperHelp aspires to be the pre-eminent provider of quality service to SMSF over the long haul. 
Honesty & Integrity
Conduct business with honesty and integrity
Dignity, Fairness & Respect
Treat everyone with dignity, fairness and respect
High Ethical Standards
Conduct business with the highest ethical standards
High Quality of Service
Provide a high quality of service at the lowest possible price
SMSF Specialisation
Provide expertise in SMSF by specialisation
Convenient Access
Support convenient access to our services through multiple access points whilst simplifying the customer experience.
Our Culture
We recognise that, however good our achievements are to date, the quest for improvement is never ending. Our organisational culture is based on the way in which we act and work together to improve our services.
We have been proudly servicing the Australian SMSF market since 2002.
Years combined experience
Our accountants are CA qualified across SMSF and Tax strategies in Australia.
We have enjoyed helping our clients achieve their retirement goals through SMSF.
SuperHelp began with the humble goal of helping everyday Australians reach their retirement goals through a Self Managed Super Fund, also known as SMSF.  After 17 years, our goal still remains the same, but our passion for helping Australians reach their retirement goals grows! 
We only provide SMSF services, so if you are thinking or have an SMSF, we can help you to achieve your retirement goals by allowing you to focus on investing instead of the compliance of your SMSF. 
Your SMSF Expert Team
SuperHelp is run by our expert team of SMSF accountants and administrators.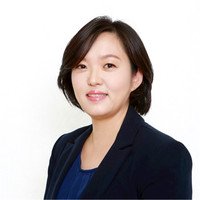 Sandra Lee
Managing Director
I am the Managing Director of SuperHelp and have been working in the SMSF industry for over 15 years. I am a licensed SMSF Financial Advisor and Chartered Accountant having completed my Bachelors of Commerce at the University of NSW.
When I am not helping clients with their retirement through SMSF, I enjoy spending time with my husband and two children in sunny Sydney. I am friendly and enthusiastic about SMSF and would be delighted to help you on your SMSF journey.
"Their fees are very reasonable given the quality of service. Quality of service is important, for a self-managed superfund can be challenging at times particularly meeting compliance requirements. I would have no hesitation in recommending them, as I regularly do with colleagues and friends"
"I wanted to say a big "Thank You" to you and all the staff who helped with this year's return. Given the fact that we are so far removed by distance, I found your systems and procedures easy to use and follow. In fact, I think it was even easier than in previous years with some of the accounting firms I used. I just wish that I found you guys earlier – it certainly took the hassle out. I found your final report clear, accurate and well presented."
Michael, QLD
"Due to poor accounting help, we had real problems with our super fund. We had not put in any statutory returns for four years, and had few accounting records. SuperHelp were great in helping us put together everything we needed and managing lodgements for us. Within 12 months, our super fund was 'up to date'. We found SuperHelp easy to deal with, very helpful and very cost efficient. We would never go back to an accountant, and would recommend SuperHelp to anyone with a DIY Super Fund."
Angela, NSW
testimonials
Some Kind Words From Our Clients
Contact Us
SuperHelp is located in Macquarie Park, NSW however we work with clients all around Australia.
PO Box 1906 Macquarie Centre NSW 2113
M-F: 9am-5pm, S-S: Closed